WELCOME TO THE WORLD OF POP EYES
Designed with love and passion in the Austrian Alps
RILEY
our 2-in-1 Sunglasses
RILEY is here! The sunglasses that combine the benefits of both full-frame and half-frame sunglasses and adapt entirely to your needs. Perfect for all the adventures where you need flexibility and protection!
Thanks to the innovative design, you can decide at any time how you want to wear RILEY: either as a full-frame sunglasses for maximum protection or as a half-frame sunglasses for a sportier look. To do this, simply remove the full-frame adapter and insert the supplied nose pad - done!
Your individual look
In addition to the included full-frame adapter, you can also order the adapter in three casual colors to give your RILEY a completely unique look.
BRAND New in da house
EDDY LIMITED EDITION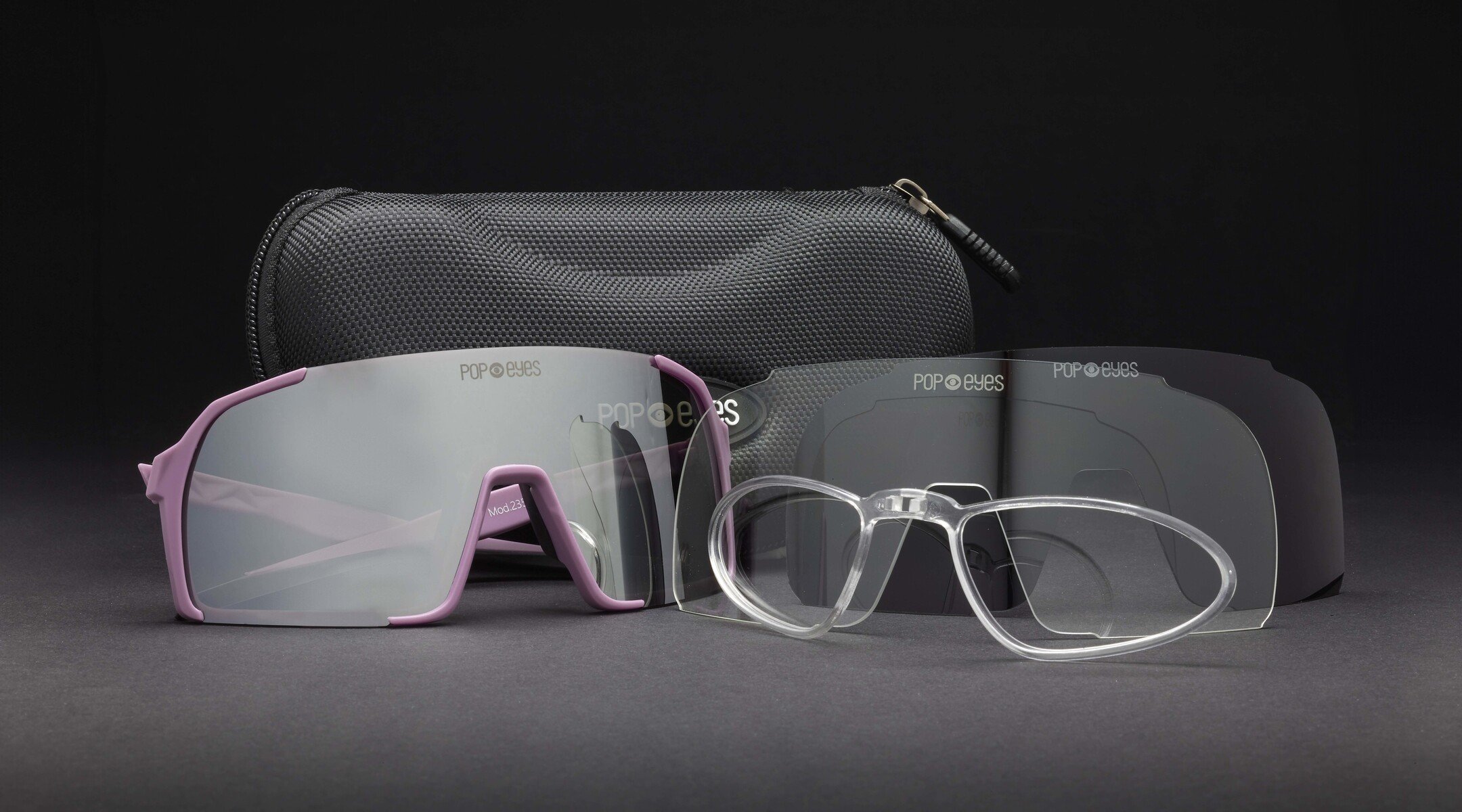 Our sunglasses EDDY is the bestseller in the POP EYES collection, thanks to its modern design, high-quality materials, and lightweight construction. The extensive accessories, including three interchangeable lenses (mirrored polycarbonate lens, as well as two interchangeable lenses in black polarized and clear glass), along with the premium case and optical clip, further enhance its appeal.
Now, EDDY is available in brand new colors, but only in a limited edition:
Radiant Pink
Cool Mint
Elegant Purple
Classic Army Green
So, don't hesitate! Grab yours quickly as good things sell fast :-)"
POPTOES – Socks with a MEssage
Summer is here!
Introducing the brand-new POPTOES Sock Collection, perfect for every occasion and unmatched in comfort, style, and functionality. Choose from three different variations: Bike Socks made from high-quality PROLEN®YARN, Lifestyle Socks crafted from fluffy cotton, and Outdoor Socks featuring innovative DRY TOUCH technology.
Our Outdoor Socks JOHN are the latest addition to the lineup and an absolute must-have for any outdoor adventure. They keep your feet pleasantly dry and provide optimal support. JOHN comes in two laid-back designs.
The Lifestyle Socks BJÖRN and NAOMI are all about the "Summertime" theme this season, and with socks like "Aloha" and "Ciao Baby," you can bring cool, summery style to the streets. Available in two lengths.
Even our highly sought-after Bike Socks DAN and MISSY come in two brand-new variations: "Puta Madre" (Spanish colloquial for "super cool") and "Ciao Baby". You also have the option to choose from two lengths.
FRED photochromic
BIG NEWS: FRED IS NOW ALSO AVAILABLE WITH A SELF-TINTING LENS!
The photochromic lens (category 1-3) darkens in bright light conditions and brightens again in darker surroundings. The self-tinting lens thus supports your eyes in constantly changing light conditions.
Thanks to the self-tinting lenses from FRED, you only need one pair of glasses for different visibility conditions.
FRED with a photochromatic lens is optionally available in the frame colors black matt or white matt:
free shipping for orders over 100€
30 days right of return
2 years warranty
When it comes to developing a new collection of ski goggles, sunglasses or socks,
three aspects are our top priority:
cool DESIGN
TOP quality
fair prices for you