WELCOME TO THE WORLD OF POP EYES
Designed with love and passion in the Austrian Alps
BRAND New in da house
FRED, FRIDA, CODY & TYLER
WOW! Spring is approaching and matching the longer hours of sunshine, with FRIDA, TYLER and CODY three completely new products and brand new colours from FRED moved into our store!

New in the range: FRIDA – the little sister of FRED. For everyone who thinks FRED is great, but for whom the frame is too big, there is now FRIDA - all the features of FRED, but in a smaller version. Available in three cool colours.

Also brand new: TYLER and CODY. Both extremely cool cut Single-Shield glasses at an unbeatable price of € 69!
Here, too, there is the square-cut TYLER, a slightly larger pair of sunglasses, and CODY, the go-to option for everyone who has a smaller face. TYLER comes in three and CODY in two super-cool colours.
Speaking of colours: our FRED is also available in two completely new and stylish colours.
FRED photochromic
BIG NEWS: FRED IS NOW ALSO AVAILABLE WITH A SELF-TINTING LENS!
The photochromic lens (category 1-3) darkens in bright light conditions and brightens again in darker surroundings. The self-tinting lens thus supports your eyes in constantly changing light conditions.
Thanks to the self-tinting lenses from FRED, you only need one pair of glasses for different visibility conditions.
FRED with a photochromatic lens is optionally available in the frame colors black matt or white matt:
sunglasses EDDY
A REAL ALL-ROUNDER!
In addition to the standard mirrored lens, you get two interchangeable lenses in black (polarized) and clear glass.
Your perfect companion for all your outdoor activities.
SKI Goggles JAMIE
Our ski goggles with three magnetic interchangeable lenses!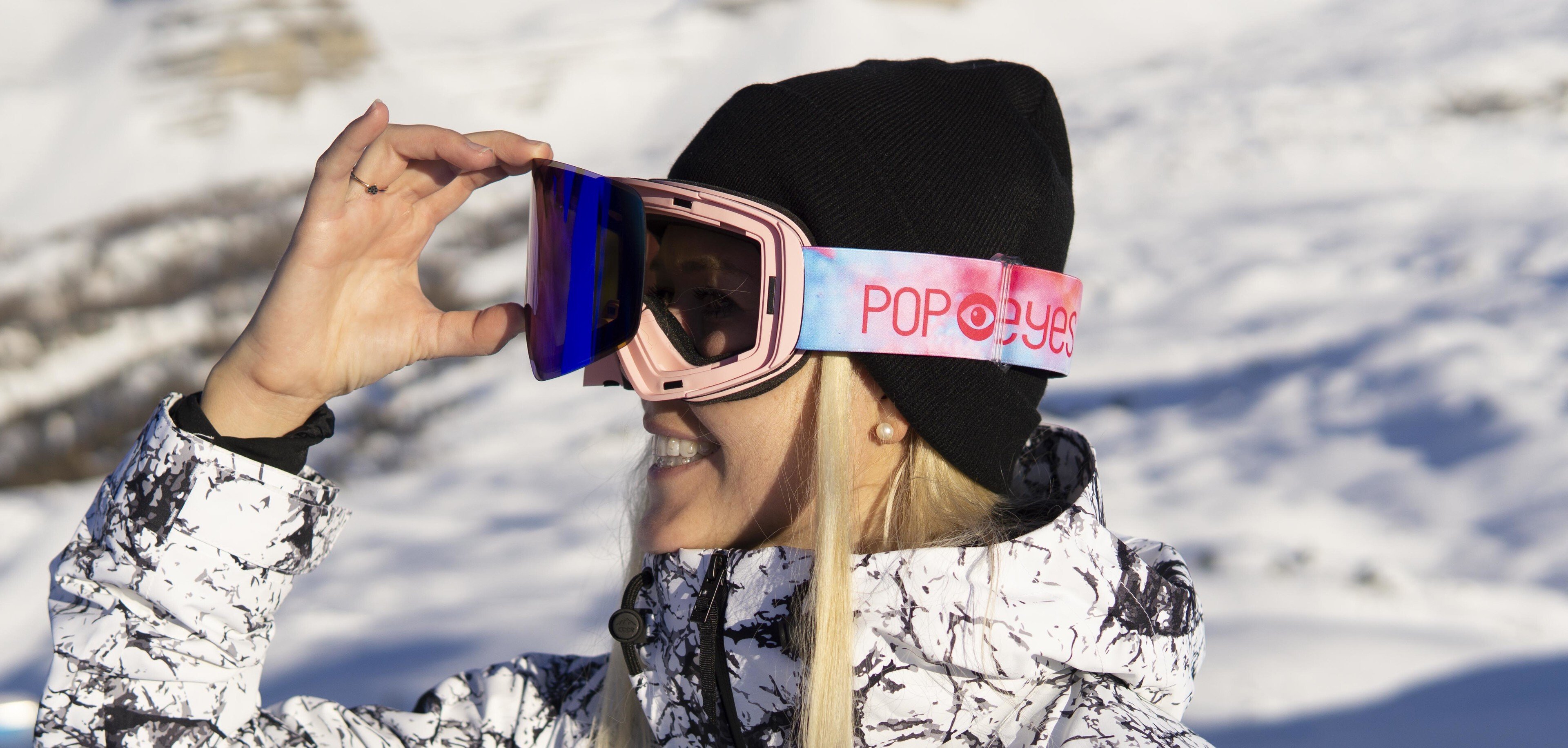 JAMIE - our super star is back and this year available in a whopping eight different designs!
If you prefer something a little more unusual, then take a look at JAMIE in a casual leo print (Leo Baby Pink or Leo Baby Blue) or three striking design variants (Baby Pink, Smoky Grey, Forest Green). If you prefer calmer colours, then we can recommend the JAMIE Clean Collection (All White & All Black) or JAMIE in the subtle camou print (Camou Grey).
It doesn't matter which variant you choose: JAMIE's features will definitely inspire you!
free shipping for orders over 100€
30 days right of return
2 years warranty
When it comes to developing a new collection of ski goggles, sunglasses or socks,
three aspects are our top priority:
cool DESIGN
TOP quality
fair prices for you