SKI GOGGLES | PRODUCT FEATURES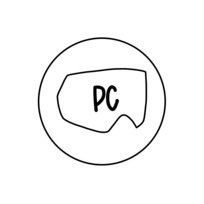 POLYCARBONAT SKI GOGGLES LENS
Our high-quality POP EYES ski goggles are made of resistant and temperature-insensitive polycarbonate material. This robust and flexible material remains intact in the event of knocks and blows and retains its original shape.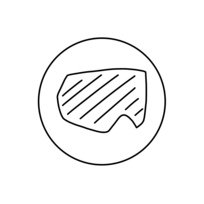 ANTI FOG COATING
All of our POP EYES ski goggles have an anti-fog coating for long-term clear vision. This coating is applied to the inside of the glass of the ski goggles and prevents the inside of the glass from fogging up. All POP EYES ski goggles also have double lenses which offer significantly better ventilation than single lenses.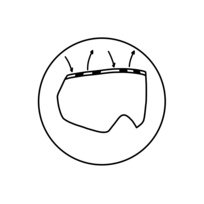 SKI GOGGLES VENTILATION
All POP EYES ski goggles have a ventilation channel on the top of the goggles. This guarantees an excellent air flow and offers you a clear view at all times, as fresh air can penetrate and moist air is discharged. The optimal air circulation to protect against fogging is another highlight of our POP EYES ski goggles.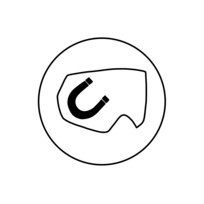 MAGNETIC REPLACEMENT LENS SYSTEM
Thanks to the magnetic interchangeable lens system of our JAMIE ski goggles, the lens can be changed super easily. Our BOB ski goggles, on the other hand, are equipped with a magnetic additional lens that can be easily removed if necessary.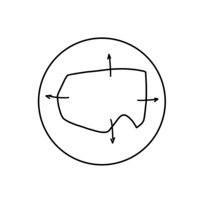 FIELD OF VIEW
Our POP EYES ski goggles offer you absolutely unrestricted vision with a maximum viewing angle.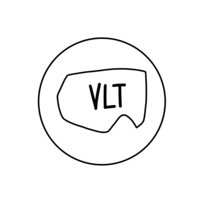 VLT: VISIBLE LIGHT TRANSMISSION
The POP EYES ski goggles collection offers you the perfect product for all weather and visibility conditions. Our ski goggles have different tinting of the lenses – and this is crucial for the light transmission and thus for your vision on the mountain. Less light can penetrate through dark and mirrored lenses than through light-colored lenses. On sunny days, the light transmission of the ski goggles should be low and in bad weather, fog, floodlights or heavy snowfall, your glasses should offer a high light-transmission.

Ski goggles are divided into different categories with regard to their light transmission.
CATEGORY 0: more than 80% light transmission – perfect heavy snowfall or fog
CATEGORY 1: approx. 43% to 80% light transmission – perfect for snowfall or bad sight
CATEGORY 2: approx. 18% to 41% light transmission – great for days that are partly sunny and partly cloudy
CATEGORY 3: approx. 8% to 18% light transmission – offers very good visibility on predominantly sunny days
CATEGORY 4: approx. 3% to 8% light transmission – the lens for continuously strong sunshine
In our POP EYES ski goggles collection you will find the perfect ski goggles for every condition: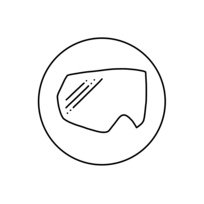 SKI GOGGLES LENS MIRROR
Normally, ski goggles have a basic color of the ski goggle lenses (e.g. orange, yellow or brown) to protect the eye from sunlight. High-quality ski goggles also have a mirror applied to the outside of the lens. The mirrored glasses not only look super cool, they also block sunlight much better than conventional glass without a mirror, for example. Of course, all of our POP EYES ski goggles have this important feature. Our many different tints and mirrors offer excellent contrast enhancement and significantly better perception of bumps on and off the slopes.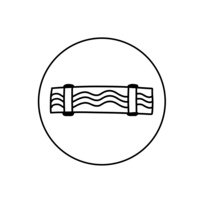 SKI GOGGLES STRAP
An elastic, adjustable goggle strap is mandatory for ideal adjustment of ski goggles and a correct fit. All POP EYES ski goggles have two buckles on each side of the goggle strap, which allow you to adjust them super-fast and perfectly tailored to your head or helmet. In addition, every POP EYES ski goggle strap is provided with multiple silicone strips on the inside, which prevents the goggle straps on the helmet from slipping.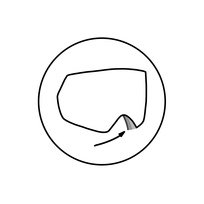 SKI GOGGLE FOAM
When it comes to comfort of ski goggles, it's not onl a well-formed frame but also also the foam pad, that plays a big role. Its job is to protect the face from pressure points, and thus it is extremely important for optimal fit. The face foam pads of our POP EYES ski goggles offer you exactly this comfort: The three-layer face foam consists of two different layers of foam and a third, super soft layer of fleece smootly touching your face.