TENNISSOCKS ARE BACK!
BAcK TO WHITE.
It's been a little over 100 years since it first appeared on tennis courts around the world - the white tennis sock.
We write the year 1919:
The French professional tennis player Suzanne Lenglen not only dominates the tennis world (believe it or not, 25 Grand Slam titles go to her account), she also makes a name for herself with her sensational appearances on the field. She appears again and again in a fur coat, with sleeveless outfits and a deep neckline.
The French fashion designer Jean Patou tailors an outfit for her that has made her famous to this day: a white pleated skirt (without the petticoat, which was obligatory at the time) and white, knee-high socks.
The trend for white socks soon spilled over to men and since then the tennis world has been unimaginable without white tennis socks.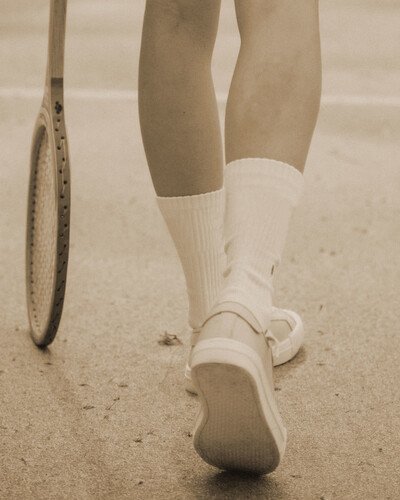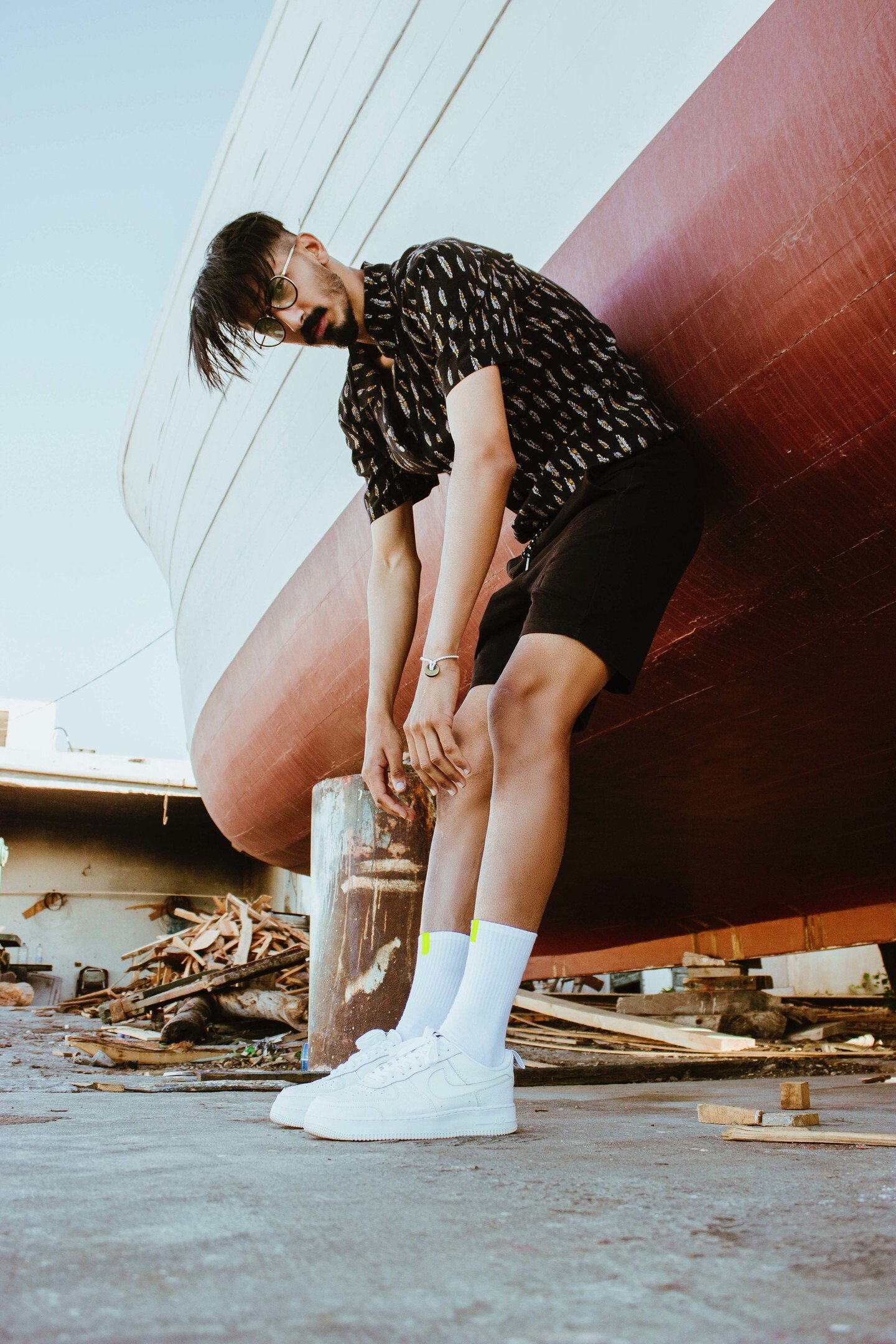 At some point in the late 80s or early 90s, tennis socks were suddenly everywhere: icons such as Pamela Anderson, Michael Jackson or Axl Rose from Guns n 'Roses made the look big.
But as with all trends, this trend also had its high and lows and so tennis socks were suddenly frowned upon in the early 2000s and (allegedly) reserved exclusively for German tourists in shorts and sandals.
And today? Regardless of whether you take a look at the collections of the big fashion houses of the world or the outfits of the street style girls (and of course boys) who are setting the trend in fashion: the white tennis sock is back!
A bit rebellious, a bit nerdy and with a big pinch of retro, it immediately makes a look interesting and yet suitable for everyday use.
So how good that POP TOES not only offers functional bike socks but also stylish tennis socks! They are available in two leg heights, each variant in a different color, each variant with a different message.
By the way: If it should be less white, we also have a pair of black tennis socks for you in the shop ;-)
Since for us at POP EYES, in addition to the casual look, of course, the top quality also plays an essential role, our socks are made of super soft cotton spun in Italy and are particularly comfortable to wear.
The best thing to do is to stock up for a stylish and cozy autumn!